Trainer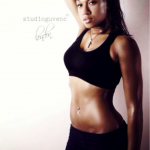 I have been into Exercise, Fitness and Personal Training for 5 years and have helped people better their lifestyle, reach goals that they thought were impossible and for athletes improve their performance levels.
With a passion for teaching Group-Exercise Classes, increase fitness and performance levels and allowing clients to feel better about themselves knowing that they will get the results they want.
I teach Spinning, Power Pump, Circuits and Boxfit.
I specialise in Many areas:
– Martial Arts (Self Defence)
– Kick Boxing
– Nutrition Plans and Coaching
– Boot camps
– Weight loss and gain Training
– Core and Strength Training
– Plyometrics and Power Training
– Specific Athletics Training (Sprinting, Middle Distance and Field Events)
– Metabolic Fitness Training
– Fitness Programme Development
– Power Plate Training